Munich – Where a wellness vacation always becomes an experience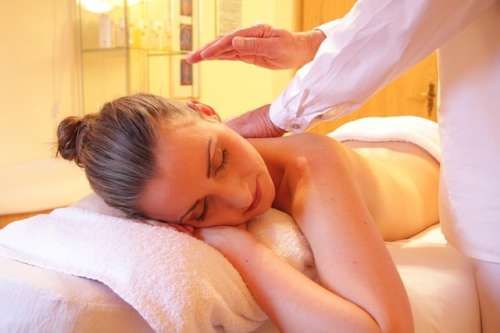 Wellness vacation in Munich
Although the Bavarian capital of Munich is not a typical big city in the sense of noise pollution, traffic jams, masses of construction sites and hustle and bustle, it can be quite appropriate sometimes to put your feet up, leave everyday life behind you and devote yourself to relaxation and recreation.
The fact that you don't have to travel to the rural regions of Bavaria or abroad to the popular beach for this is demonstrated by the city of Munich with its range of wellness and recreation facilities. Whether spa resorts, activities in the fresh air or even a great meal in one of the numerous restaurants: Munich combines all these options and leaves nothing to be desired.
Massage, sauna and swimming
Munich has a variety of spa hotels to offer and can come up with numerous accommodations that invite you to stay, relax and recover. One of them is, for example, the "The Westin Grand Munich", which is located near the famous English Garden and also recommends it as a destination if you want to unwind in nature.
In addition, the hotel convinces with about 1.500 m² wellness area, which allows you to go swimming, relax in the sauna, do a sporty workout or even switch off with a massage. Another place to go is the "Charles Hotel" in the heart of Munich, which also has an extensive spa and offers steam baths and aroma therapy, for example.
After a visit to the sauna, a cup of tea can be enjoyed in the relaxation room before heading to the heated stone benches. In addition to these hotels mentioned, there are of course numerous others that offer comparable deals and fulfill almost every desire.
Relaxation outside the hotel
Even outside the booked accommodation can be discovered places and places in Munich, which serve a relaxing weekend to hand. The first to be mentioned here is the Isar, as the river runs through the whole of Munich and holds many beautiful places in store. Numerous beaches can be found along the blue ribbon, where barbecues can also be enjoyed.
In addition, there is the aforementioned English Garden, which offers a vast area and invites you to stroll and jog. In addition to these places close to nature, however, there are also places where people also come together and spend their time together. These include the many cafes and beer gardens, which can be found throughout Munich and make up the charm of the city.
Eating and drinking in Munich
Munich can also score in the area of culinary delicacies. On the one hand, the hotels and wellness accommodations usually offer a good and extensive range of food – on the other hand, the state capital also has many good places to eat. Regardless of whether it should be vegetarian/vegan food, or whether the typical Bavarian cuisine is favored: In Munich you will find in all cases and have the agony of choice, because the offer is quite large.
However, for those who find that eating out every day is not to their liking, there are many delivery services in the city that deliver a plethora of healthy dishes – from Japanese broth to classic sushi to light salads – right to their doorstep.