Marnitz therapy – description, training and curriculum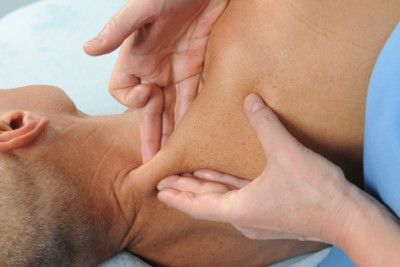 The Marnitz Therapy – description, training and curriculum
Marnitz therapy is a soft tissue therapy for the targeted treatment of functional problems of the myofascial structures of the musculoskeletal system.
It can be used for chronic as well as acute pain conditions and also patients with (posttraumatic/postoperative) lymphedema can be treated effectively.
The Marnitz Therapy as a holistic therapy
This holistic, condition-oriented therapy concept uses manual techniques such as pressure and traction stimuli, stretching and mobilization to influence the manifest disease area via neurophysiological chains of action.
The aim of the therapy is to set a centripetal healing stimulus through the treatment of peripheral interference fields. The summation of the grips has a vegetative-reflective effect on the primary disease area.
It comes to a blood circulation promotion in the segment area (experimental study), the metabolic situation improves, repair mechanisms come into force and as a reflex response, it comes to a tonus regulation of the myofascial system.
The effectiveness of Marnitz therapy was proven by an experimental study in 2000.
The training
The course participants learn to treat static and muscular problems of the musculoskeletal system in a very practice-oriented way. Marnitz therapy is ideally suited as a complement to manual therapy, classical massage techniques and manual lymphatic drainage.
It offers you the possibility of recognizing and influencing specific arthromuscular and myofascial functional restrictions in patients with lymphedema caused by injury or after primary therapies.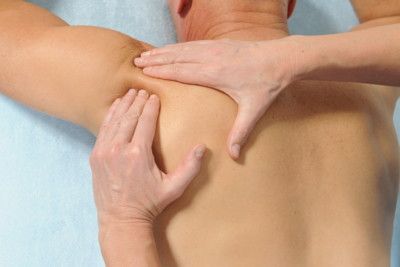 Expand your treatment spectrum with comprehensive soft tissue therapy. Marnitz therapy meets the expectations of orthopedic-surgical, as well as oncological post-treatment criteria.
The curriculum
Functional correlations are recorded.
Myofascial chains of action are taken into account.
Anatomical knowledge is refreshed and current studies are taken into account.
Pain syndromes can be treated via corresponding zones stimulus-poor (sensomotoric, limbic system).
Suitable for complaints related to edema and after primary oncological treatments.
Joint-specific treatment techniques are learned.
The functional and structural damage to the musculoskeletal system (hip, shoulder pathologies, spinal complaints, soft tissue problems after oncological primary therapies, …) are currently processed and treatment strategies are shown.
Stretching, soft tissue mobilization and active exercise complete the concept and provide the optimal transition into active and pain-free movement.
Marnitz Therapy – Training
Duration of training 45 UE = 4.5 days or 2 weekends
Holistic or locally applicable, condition-oriented massage technique,
Deep massage combined with stretches and soft tissue mobilizations,
All areas of pain are found and specifically treated,
Anatomically, topographically clearly set up form of therapy,
Enables the therapist to draw conclusions about the cause of the complaints.
Further information and registration at: www.marnitz therapy.de.
Author:
Johanna Blumenschein MSc.
Master of science in musculoskeletal physiotherapy
Authorized to teach the Marnitz therapy
PT (EAP), OMT (Dipl. IFOMT)