LymeCare app can now also be used as a browser version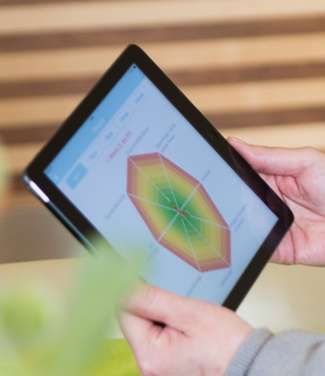 LymeCare app now also available as browser version
The LymeCare iOS app from SymCollect GmbH combines such a symptom diary for Lyme disease patients with a care platform.
This is for the treating physician and an alarm function, if the condition of the patient strongly worsens.
In order to no longer limit the use of the diary to owners of Apple devices, SymCollect has now also put a browser version on the Internet.
Every affected or interested person can register there, and use the symptom diary and its graphical evaluation possibilities daily or in regular intervals for free.
A physician or clinic wishing to use the complete system can purchase appropriate licenses from SymCollect. Comparable apps and online diaries for other chronic or long-term conditions are being planned.
Initiatives or clinics interested in a particular topic can get advice from SymCollect.
The questionnaire underlying the Lyme Borreliosis – Diary with over one hundred stored status criteria was initially developed by the experts for tick-borne diseases and Lyme Borreliosis of the BCA Clinic in Augsburg for their own use.
App and web version of LymeCare
It has been successfully in use there for almost a year now. BCA Clinic physicians are members of the global Lyme disease organization ILADS.
App and web version of "LymeCare", as well as backoffice for doctors, are currently available in German, English, Russian, Norwegian, Czech, Spanish and French.
Bernhard Ammann, tech expert of the founding team and CEO of SymCollect: "We got a lot of requests from interested parties why we only have an iOS app available, so we decided to create the web version. Anyone who has Internet access on any device from a smartphone to a PC at home can now use it. We would be very happy if we could help those affected to get better faster!"